The intersection between life and digital.
What is the digital lifestyle? Our lives are so intertwined with the digital, that we have begun living the attached to our devices and constantly connected. Digital intertwining will only continue to become more prominent in the future.
We Are Spending More Time Online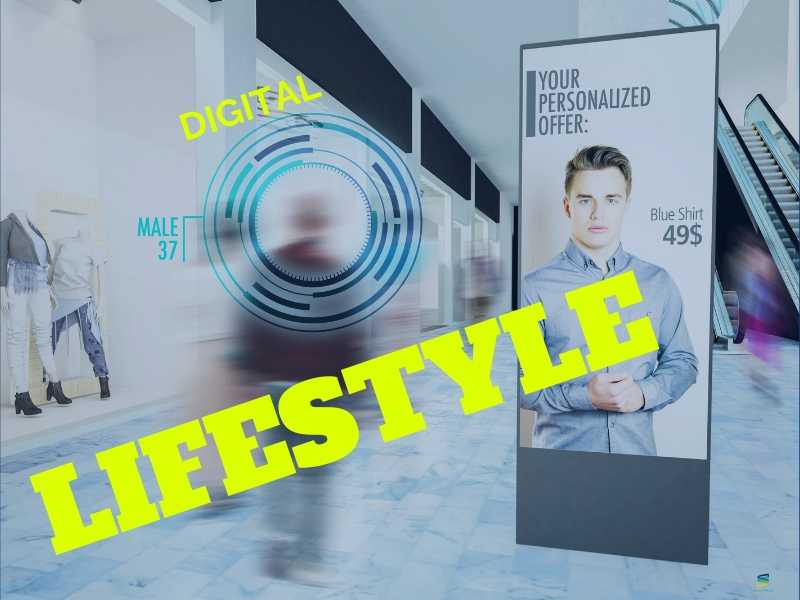 The numbers don't lie. And the numbers show we love to be online. By 2020 almost half of the world population will be online including mobile. We are going to be online even more now that our internet connection can travel with us on mobile. Plus with the growing popularity of Augmented Reality, we may be constantly seeing the world through a digital interface overlaid everything we see. Couple that with Virtual Reality and some of us may never even leave the hyper-realistic virtual bubble. Think that wasn't enough? Elon Musk and Richard Branson are racing to see who can provide global internet connection first. In the future, there won't be any reason to not be connected.
Being Online Fulfills All Our Needs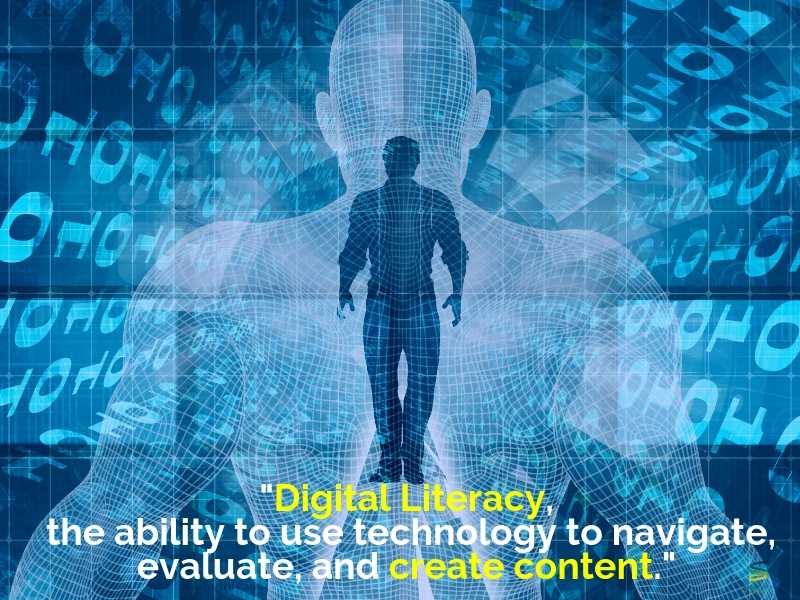 Why is time spent online increasing? Because the internet is so addicting. And why is the internet so addicting? Being online fulfills a majority of our human needs. Engaging online fulfills our need to be entertained, socialize, and learn. Being online is especially huge when it comes to keeping in touch with friends and family. People actually share content to gain recognition, increase social status, and express who they are.
Digital And Content Lifestyle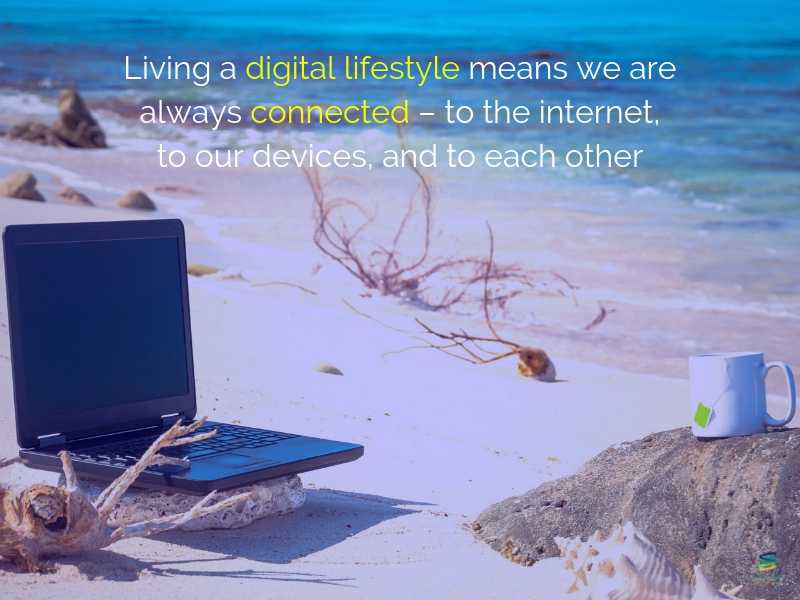 Living a digital lifestyle allows us to maximize our time, do more things in a day, and use that free time to...live! When you wanted to go to the bank before, you would have to get dressed, get in your car, fill up your gas, drive through traffic, find parking, wait in line, then wait 3-5 days for your transaction to be processed. With a digital lifestyle, you can simply do what you need to do on your mobile app.
Living a digital lifestyle also creates a lot of online content. But did you know it is actually possible to receive the value of your online content? By living the Digital Lifestyle, people also have the potential to benefit from doing normal, everyday, online activities. Swomi believes everyone deserves to receive the value of their online content. We call it the Content Lifestyle - when you are receiving the value and benefits of your online content and are free to pursue the life of your dreams.
Word Up:

Living a digital lifestyle means we are always connected – to the internet, to our devices, and (on a superficial level) to each other. With the newest technology constantly being catered to fulfill our every physical and mental need, there seems to be no reason to not ride the digital wave. Eventually, the digital lifestyle will give way to the Content Lifestyle and people will see a value attached to their online content instead of just surface-level convenience. Keep tuned for future articles this week as we dive deeper and question further what the digital lifestyle is all about. To not miss an article, sign up for our newsletter with the pop up form at the top of this page. Thanks for reading!
sources: invespcro
This article is letter (D) of our "Digi Lifestyle" series where we write an article for each letter of the phrase. "Digital Lifestyle" Before anyone realized, we all became immersed and intertwined to our digital devices and internet connection. By laying out a theme related to the Digital Lifestyle everyday, we learned valuable insights into the mindsets, behaviors, and norms that sprout from living so intimately with technology.
(D) What Is The (D)igital Lifestyle?
(I)oT? More Like IoY – Internet of You!
(G) 3 Timeless Steps To Achieve Personal, Career, Squad (G)oals
(I)n The Age Of Intelligent Machines, What Are Humans For?
(L)et's Learn - Top 10 Most Effective Types Of Content
(I)nteractions And Relationship Success Online
(E) Why (E)ntrepreneurs Live For The Digital Lifestyle
(S) How We Are All (S)tudents Of The Digital Life
(T) How The Digital Lifestyle Has Changed (T)ravel Forever
(L)iving Off The Grid – When The Digital Lifestyle Goes Wrong

(E) Entrepreneur Your Way To Online Success All From Your Sofa