Trolls, trolls, and more trolls. Oh my!
The internet can be a fun, amazing place to be entertained, educate yourself, or connect with new acquaintances or old friends alike. That is… until the trolls roll into the place! Trolls have one priority – to annoy and harass people online for their own enjoyment. We spend more time online than ever, how do we deal with trolls? Can we ever co-exist peacefully?
What Is A Troll?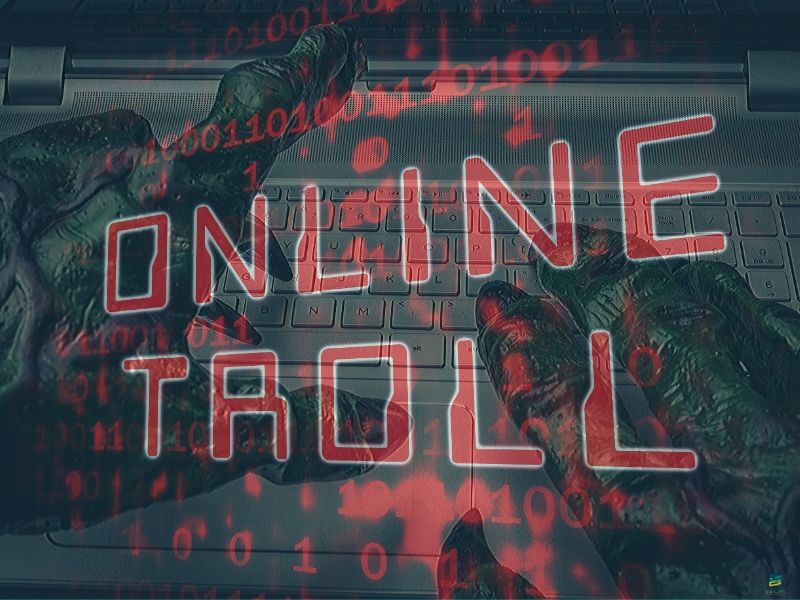 Trolls are people who lurk around the internet and cause havoc just for fun. They generally take a devil's advocate stance to provoke other people. Whether they believe what they are saying or not, they blurt things solely to annoy others.
According to iPredator, here are a few criteria of what constitutes an internet troll:
Most often gender male.
Spends long periods of time online and likely internet addicted or at risk for becoming internet dependent.
Tends to have few offline friends and online friends often engage in the same type of online harassment.
When online, show a lack of empathy, have minimal capacity to experience shame or guilt and behaves with callousness and a grandiose sense of self.
How To Spot A Troll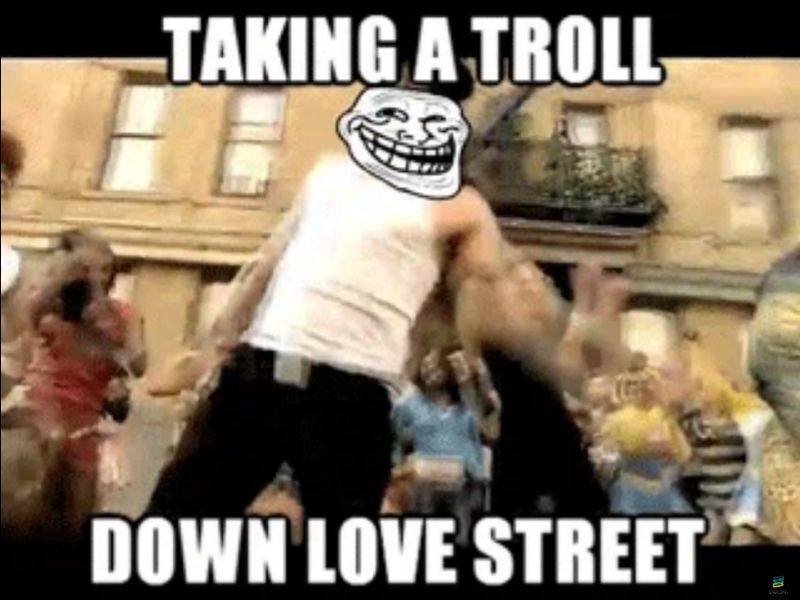 Unfortunately, it's fairly common to run into a troll within the internet space. About 65% of people 18-to29-year-olds have encountered trolls online.
What are one of the most common red flags that you're dealing with an online troll? Bad grammar. Watch out for ALL CAPS, goofy words (puh-leaze instead of "please"), or a ton of exclamation points (!!!!!!!). The bad grammar is usually paired with an immature comment.
Examples of troll-like behavior? If everyone loves a video online, they will write a comment saying how much the video sucks. Write a heartfelt post on your favorite forum? Nowhere on the internet is safe. A troll will find a way to respond in derogatory way.
Dealing With A Troll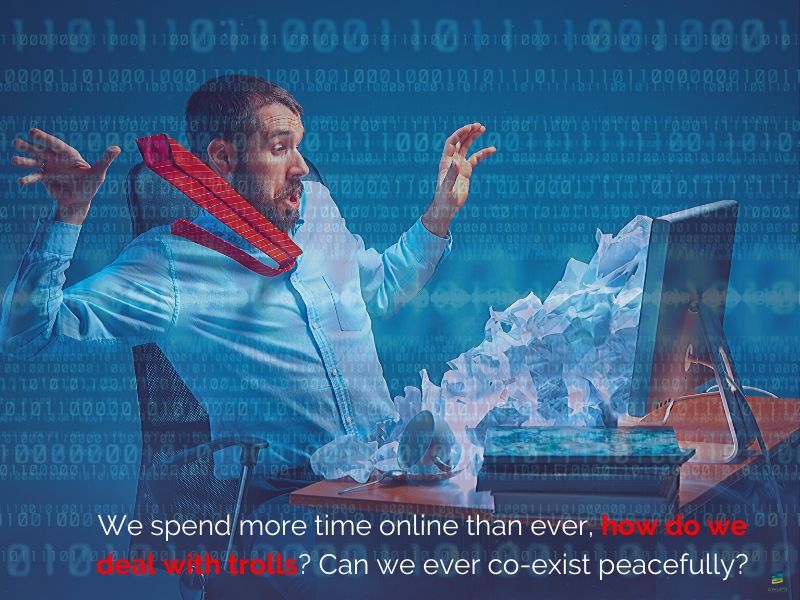 We are spending more and more of our time online, which is awesome. But one of the downsides is a higher likelihood of encountering a troll. If a troll starts harassing you online. What do you do?
First, respond back. Communication online is all too common given the lack of body language. There may just be a misunderstanding. If the person responds back with negativity or anger, then you have a troll on your hands.
At this point, you can block the person, delete their comments, or simply ignore them.
Remember, trolls are trolling. They are doing everything they are doing to get a response. Giving them a response will only feed the fire. Don't feed the trolls!
Word Up:
People who are looking to annoy others exist everywhere, the digital world included. Provoking people can be easy to do behind the safety of a keyboard. As we mentioned, it's important to give everyone a chance before writing them off as a troll.
This article is part of our "Future Content" series where we write an article for each letter of the phrase. "Future Content"  explores what the future may hold for your online content.

Click below to read more articles in the "Future Content" series:
(F)riends Online... Fake Or Not?
(U) 3 Ways (U)nlimited Content Creates A Cooler Online Future
(T) Stuff To Know About (T)echnology In Today's World
(U) 9 Precious Tips To Help You Get Better (U)sing Online Content
(R) Who's (R)esearching You Online?
(E) Content Equity – The Key To Monetize Your Brand. Here's Why!

(C) What Is (C)ontent Curation And Why Does Everyone Love It?
(O) What You Need To Know About (O)riginal Content
(N) (N)OTHING Is Free Online - The Invaluable Price We Pay
(T) Online (T)rolls – Who Are They And What Do They Want?
(E) This Is Why The Future Will Be All About User (E)xperiences
(N) (N)ever Underestimate The Influence Of Content Creators
(T) Must-Know (T)ech Lingo For The Future