What content is, how content has value, and how to measure it's value.
This article is letter (V) of our "Value My Content" series where we write an article for each letter of the phrase. "Value My Content" showcases the value individuals can receive from their content . Find links to more articles in the series below.
With online corporation raking in millions every year, there's no denying content has value. As a content creator, why don't you see that value for yourself? You create the content after all. User Generated Content "UGC" is the most valuable type of content on the internet.

For most of us, the answers behind what content is and where the value comes from is still a bit blurry. Here, we review what content is, how content can have value, and how to measure the value of that content so you can maximize the value of your content. One other thing, why UGC it is the most important acronym of the internet.

What Is Content?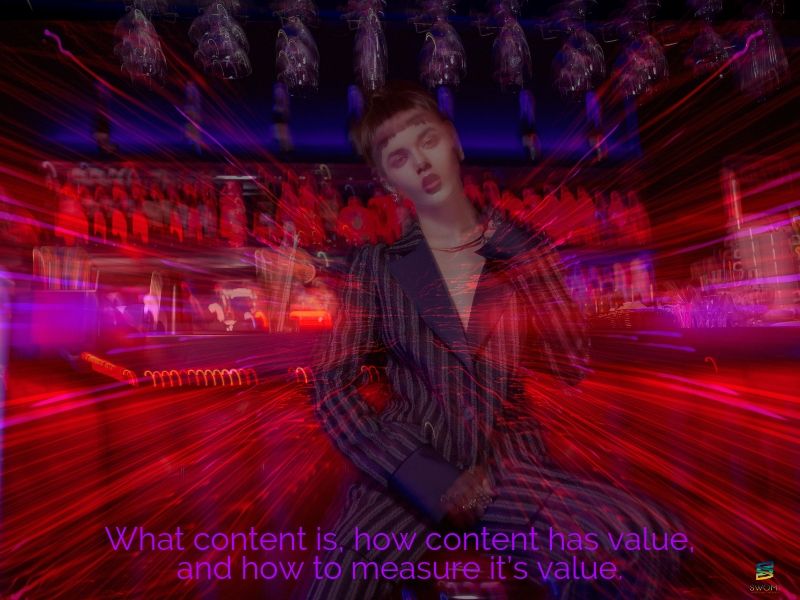 At the broadest level, content is everything and anything you do online. More specifically, online content can be thought of in two categories – content based on media and activity.
Media-Based Content: simulates pre-internet forms of content like images (photographs), videos (films), text (books, articles), audio (radio).
Activity-Based Content: created by user's online activity like shares, likes, follows, clicks, etc.
When Does Content Have Value?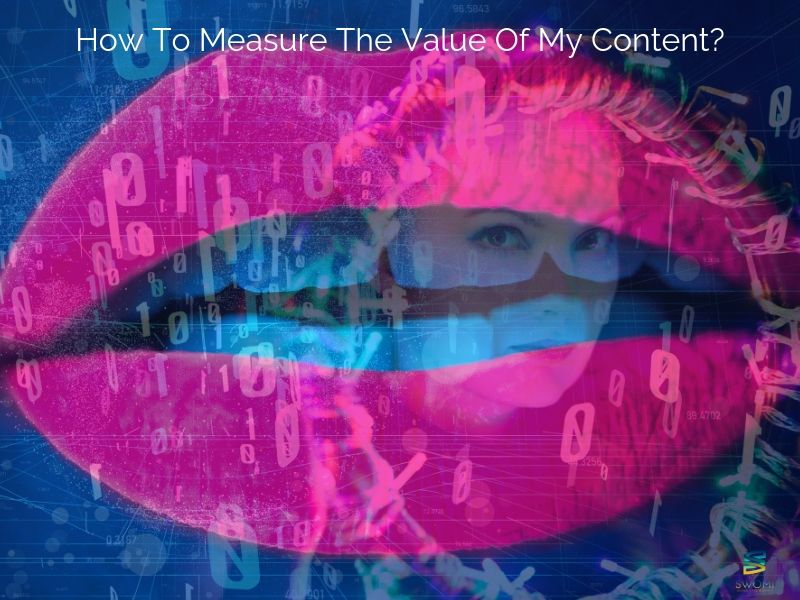 Content has the most value when put into context.
With the sheer amount of content created everyday, people don't need more to consume. They need trusted influencers and personalized systems that make sense of what already exists.
Context helps make sense of what is going on in the world, making information relevant to the user, and, thus, making content valuable.
Methods for providing context include curation, storytelling, empathy, and connection.
In contrast, clickbait is a whole category of sub-par content solely created to push advertisements on users that offer little to no value. It gets the name by using over-exaggerate headlines to "bait" users to "click" the content so use real world solutions to help your content perform better.

Above all, your content has the most value when content belongs to the user. Right now, your content belongs to the platforms your content is hosted on.
Our sole mission at Swomi is to provide the technology that will empower every day people and receive the value of their online content.
How To Measure The Value Of My Content?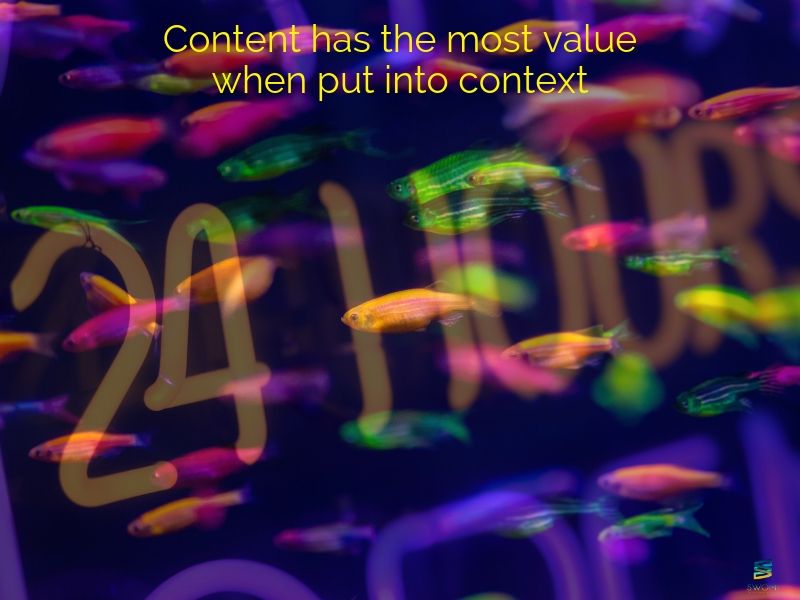 Here's where we get a bit technical for the Content Creators out there. Media-based content that has more activity-based content supporting it has more value. A video (media-based content) shared 1,000 times (activity-based content) has more value than a video shared 10 times.
Measuring the activity-based content reveals the success of the content. Below are some methods for measuring the success of your content. Here, we enter the world of web analytics:
Engagement Scoring
A methodical way of valuing a user's interaction with your digital assets.
Engagement scores can be based on site actions like clicks, scrolls, loads, exits, interactions with feedback forms, and social media engagement.
Content Velocity
Coined by Adobe, this measures how influential content is at keeping a user engaged.
For example, a page where visitors visit ten other pieces of content has a greater content velocity than a page where a visitors leaves after five seconds.
Context is key to understanding content velocity metrics.
Conversion Rates
Analyzing content in the context of channels.
Doing so reveals what content types will most likely move a visitor farther along the content marketing journey.
For example, visitors that come to your page from a search may prefer different content than a visitor who came to your site through a social media post.
The former may prefer informational content while the latter may prefer promotional content like coupons.
Page Value
Jeffalytics defines page value as "measuring the monetary performance of your web pages in Google Analytics… [page value] measures the dollar value of your content." He also offers an in-depth tutorial for understanding page value.
Word Up:

The future is content. And we are all content creators. Understanding content and knowing how it can create value for you is the digital equivalent of being financially literate.
Our goal at Swomi is to make it easy for everyone to live the Content Lifestyle. A way of life where people are empowered by seamlessly receiving the value of their online content.
To create more value for your content, consider signing up for a Swomi. They use automation to direct a curated audience to your website or blog. A curated audience is more likely to convert and engage with your content.
To learn more, contact us here.
 sources: ownyourcontent.wordpress jeffalytics intechnic duckduckgo

This article is part of our "Value My Content" series where we write an article for each letter of the phrase. "Value My Content showcases the value individuals can receive from their content.
Click below to read more articles in the "Value My Content" series:
(V) Everything You Wanted To Know About The (V)alue Of Your Content

(A) How Sharing With (A)udiences Creates Value For Your Content

(L) How You Know You're Doing (L)ifestyle Content Marketing The Right Way

(U)tilizing Content For Beginners
(E)Business Vs. eCommerce And Amazon's Aggressive Expansion
(M) 10 Best Quotes Around The Web On (M)ultichannel Marketing

(Y)our Words Still Have Worth In A Digital World
(C)reate A Customer-Centric Culture For Retention And Success
(O) What Does (O)pen Content Mean For You?

(N) What Will A (N)omadic Future Look Like For You?

(T) The Pro's And Con's Of (T)ech's Effect On Our Humanity

(E)thics And AI: Do They Know Right From Wrong?
(N) Quirky Co(N)tent To Inspire You