An easy to understand guide towards a passive income lifestyle.
This article is letter (A) of our "Lead Generation" series where we write an article for each letter of the phrase. "Lead Generation" shares strategies, tactics, and tips for attracting leads. Find links to more articles in the series below.
We have tried to break down Affiliate Marketing into an easy to understand topics on the basic steps of consideration before starting into the world of of affiliate marketing (even if you've never heard of it before).
Neil Patel provides the best definition of affiliate marketing on Pay Flynn's Smart Passive Income:
"Affiliate marketing is the process of earning a commission by promoting other people's (or company's) products. You find a product you like, promote it to others and earn a piece of the profit for each sale that you make." You can promote on a blog, YouTube videos, or social sites by sharing the link and whenever a visitor buys through your link you receive a percentage of the sale as a commission.

What Is Affiliate Marketing?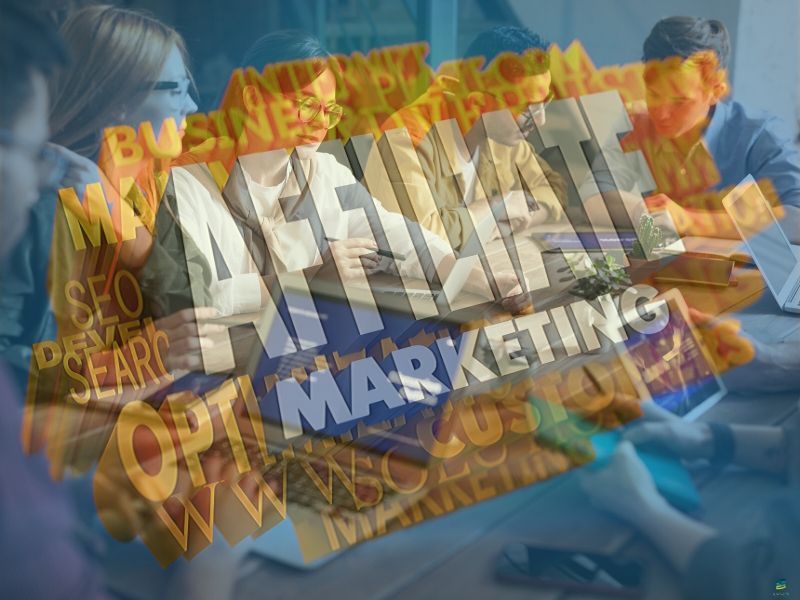 Affiliate Networks have some of your favorite brands and ratings on results of other affiliate marketers. Search for something you really enjoy and apply!
You can start with these ten Affiliate Networks!
2. ShareASale

3. ClickBank

5. Shineads

6. CJ Affiliate

8. Offervault

9. JVZoo

10. RevenueWire
A Blog, Website or Landing Page – Not as intimidating as it sounds, it is easy thanks to create a simple blog or landing page with Wordpress. To establish authority take a different approach.

Another criitcal step is establishing a niche. Finding a niche can be critical to your success. Here are a few things you should consider.
• Something for which you have a Passion
• Profitability
• Works with your affiliate marketing business model
• Has scalability and enough inventory to continue as you drive sales to that offer
• You understand the size of the market and how to access
If you are going to build a long term business with a blog or site it is important to establish your website as an authority on a certain topic. You also need to find high-converting high-paying affiliate programs, sign up to affiliate networks that aggregate these programs for you. You also need to select a few top-performing affiliate products in your niche and work to promote them with pre-sell content and traffic.
Remember a niche website, blog or landing page should Pre-sell. That is the purpose of your page or site. The final page of the product or service vendor needs to sell the product.
What Makes This All Work?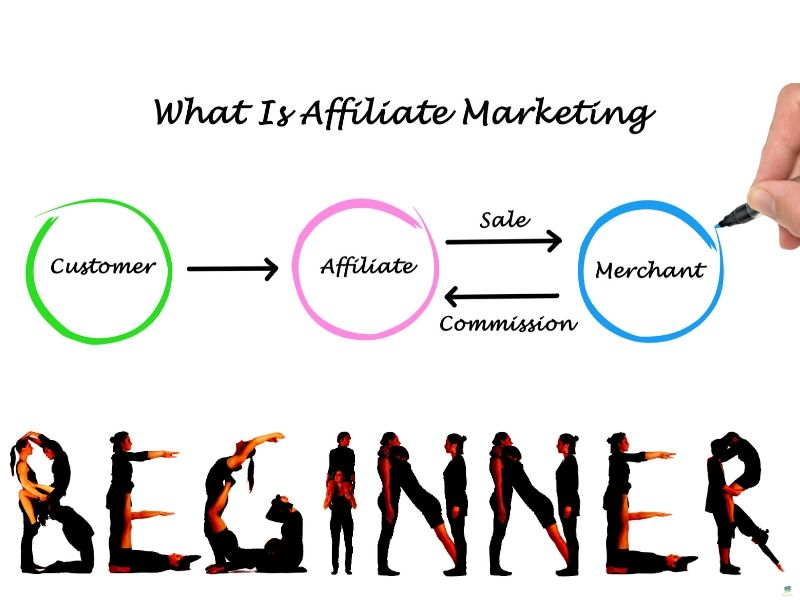 Pre-Sell
Like a good matchmaker you need to tell them why you think it's a great match. You need to make sure you are focused on the right audience and that it makes sense to get those viewers to your site or page based on a simple ROI of cost versus profit.

So you have decided on your niche, created a site, blog or landing page and now you need to deliver the traffic but without tracking the traffic is not profitable. So you need to make sure the tracking works first.
Affiliate networks will provide you with a special link that they sometimes call tracking link or URL. This URL is different because it tracks where the visitor came from and type of device or operating system they are using so you can get a profile of your cold lead traffic.

The tracking link or URL creates cookies when the user clicks on your page and it is placed into the browser. Cookies have a tracking and based on this period anytime after the browser has that cookie you receive a commission for that sale. It could be 30 days or in the case or Amazon once day. Amazon has many products and the cookie will deliver a commission for all of its products for that day. The consideration on the 1 day or 30+ days are always going to be ROI.
You also need to decide whether you are going to build a site, create a blog or some other form of landing page. If you are going to create your own site or even a well crafted landing page you need to make sure you have optimized these factors.
• Every niche article or post uses a targeted keywords
• Optimize your title tags
• Create interesting and click-worthy meta descriptions
• Posts with relative and useful content
• Alt text or meta data for images
• Interlink to other
• Create a Permalink or simple recognizable URL
• Optimize page loading speed
• Make sure it is mobile friendly

Where Do I Start With Marketing?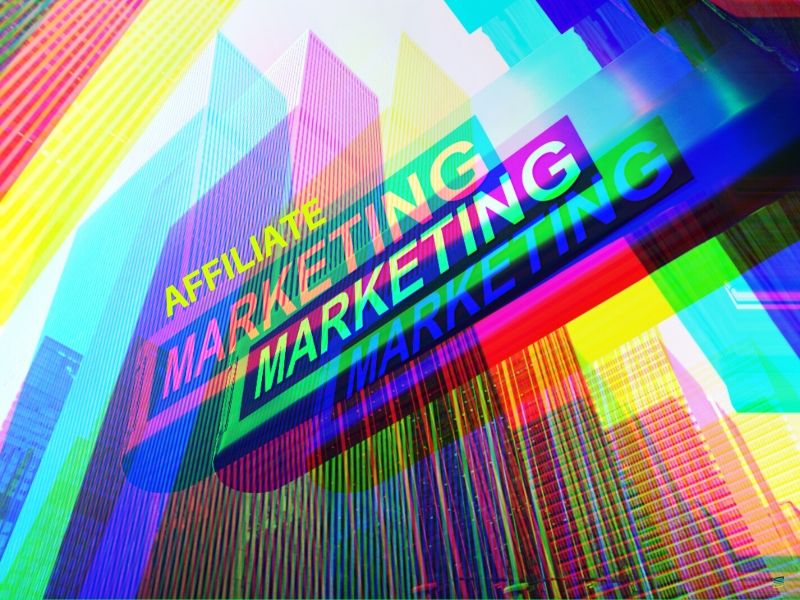 You need traffic to make affiliate marketing work, there are many different types but generally organic versus paid. Organic has been tried and tested and is for those with a brand and built in audience such as a large email list. You can drive traffic for free by getting your web pages to rank in the Search Engine requires constant management and finding low ranking keywords that will put your results in the top 10. To do this properly can be more expensive than paying for good quality paid traffic.
Traffic such as PPC (Pay per click) – when a customer clicks your link and is sent to the seller's product. If that customer makes a purchase, then you receive a commission for producing the customer. Other forms of marketing exist, but this is the most common.

To sum up you need to follow these steps and research each step so you understand the costs and time value or the value of your time in that gross cost and the profits you would receive once the blog, site or landing page is active and optimized.
• Find a niche market that you are interested or have a passion.
• Find a problem that you can provide a solution
• Find a good affiliate network for your niche
• Find a few good core products that work for you within that niche
• Drive targeted traffic to your website/blog/landing page

One key factor, write good quality content yourself or find a professional to write solid Pre-sell content that converts and use the tracking link or URL and get commissions.
Word Up:
Affiliate marketing is just you promoting other people's products… and getting paid for it! How will you start your affiliate marketing journey?
sources: gatheringdreams itdigitalworld neilpatel, bigcommerce, earningguys
This article is letter (A) of our "Lead Generation" series where we write an article for each letter of the phrase. "Lead Generation" shares strategies, tactics, and tips for attracting leads. Find links to more articles in the series below.
(L) Beginners Introduction To Lead Generation
(E) Accelerate With 3 Lead Generation Tactics
(A) Thriving Business Focus On Automated Lead Generation

(D) Falling Behind? Try Lead Generation With Digital Marketing
(G) Most Successful Entrepreneurs Growth Strategies

(N) Bringing In Leads Through Your (N)etwork
(E) Organic Lead Generation Using Search Engine Optimization
(R) How To Leverage (R)eviews For Lead Generation

(A) The Complete Beginner's Guide To Understand (A)ffiliate Marketing Leads
(T) Why Chatbots Are The Ultimate Lead Generation Technology

(I) Tactics For Higher Lead Generation
(O) Human Or Chatbot Leads? Real Or Not Real?
(N) The Power Of (N)iche Marketing Leads