Online threats may be knocking at your door screaming "Tricked-and-Tracked!"
This article is letter (T) of our "Value My Content" series where we write an article for each letter of the phrase. "Value My Content" showcases the value individuals can receive from their content . Find links to more articles in the series below.
Think everything is going to be hunky dory with your online world? That may be the case for weekend getaways or everyday activities. But you may want to think twice before assuming your safe online or offline.
Here's where we take a magnifying lens to your digital life to avoid getting tricked and take advantage of all the benefits. Along the way, we're learn some frightening facts and ghoulish stories of how people are dealing with cybersecurity and how to use the internet safely.
Millennials Watch Out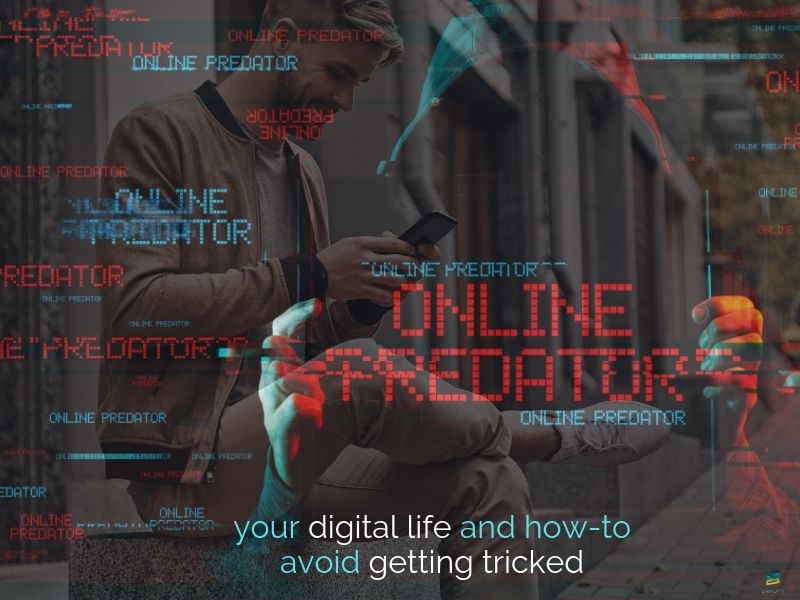 If you're of the younger variety, do you pride yourself on being a tech-savvy digital native? Almost all Millenials do but there are State Laws that can protect.
But according to a recent government-backed UK campaign, only 10% of users can spot a fake message. And that's after nine out of ten people claimed they would be able to pinpoint the imposter message.

Not to pick on Millenials, but the reason for their devil-may-care-attitude could be due to their comfort with technology. All that comfort leads to a false sense of security. Here is a link to test and restore your online privacy and integrity.

Cookies – Trick Or Sneak?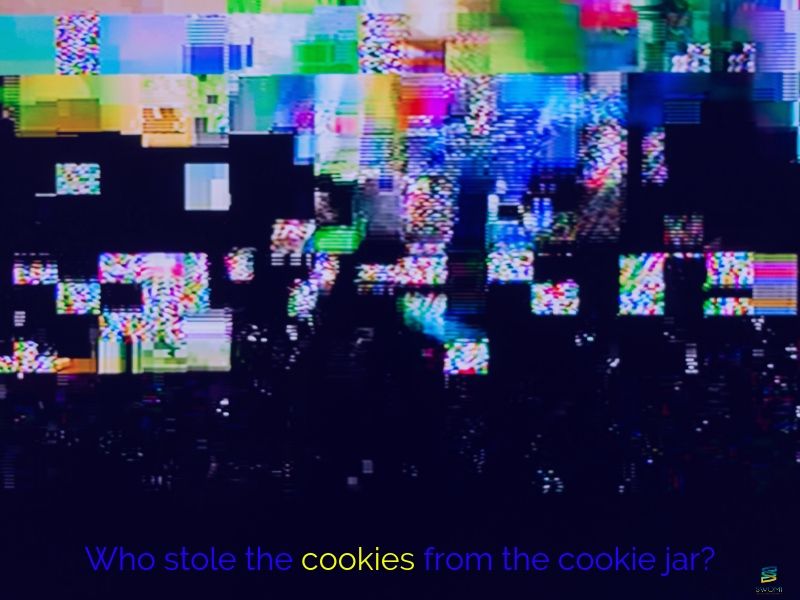 Who stole the cookies from the cookie jar? Actually, cookies track your behavior for browser experience customization and delivery of targeted ads. Sound like a treat? Not exactly.
They may look like a treat... at first. But the tricks come when you realize you actually have no understanding of who is collecting your information, what information their collecting, and how it's being used. So… the trick is on us.

Wait a minute, it's not too late to turn off those tricks. You can have some control over cookies by opting out of cookies, turning on your browser's Do Not Track feature, or just plain deleting those stale, old cookies.
What about social sites. This includes social sites. Social networking privacy is growing in the marketplace and cookies are part of the tracking but only a small part.
Other Ways To Avoid Online Tricks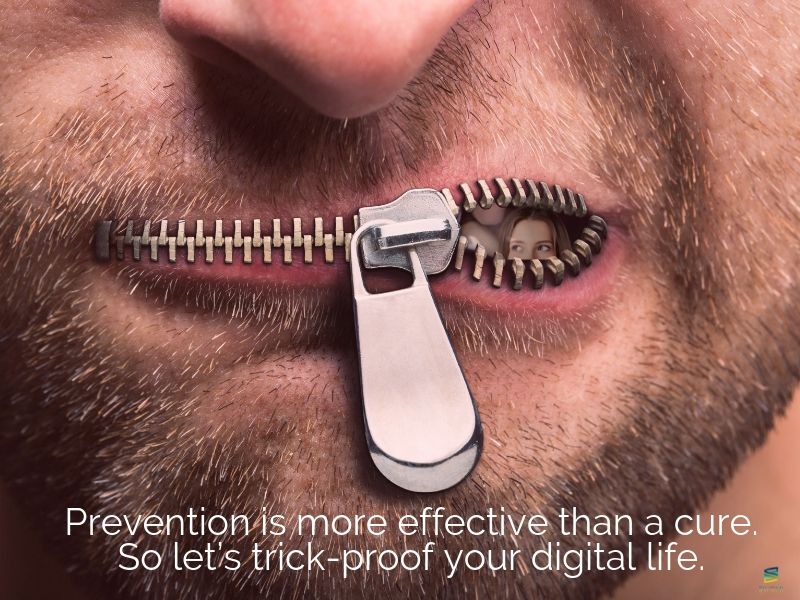 Prevention is more effective than a cure and online privacy concerns are real. So let's trick-proof your digital life.
First off, physical safety is just as important as online safety. Never leave your laptop, tablets, or smartphone unattended. You wouldn't do that with your wallet (we hope)!
Create super passwords that are different for each of your logins. It's a bit bothersome, but trust us, you will sleep so much better at night.
Another important tip is to beware of public wifi. We don't realize it, but we're sharing a network with tons of other strangers. This makes you more susceptible to being hacked and spied on. If you must use public wifi, don't do anything important like banking or download a VPN (virtual private network).
Word Up:
Going online provides some anonymity the same way wearing your Halloween costume does. But just because you're masked, doesn't mean you are safe from pesky, mischievous online trick-or-treaters. Watch out for their sneaky cookies, pull down the false sense of security, and take proactive steps to trick-proof your digital life.
sources: nytimes phys privacyrights ncsl restoreprivacy nbcnews 

This article is part of our "Value My Content" series where we write an article for each letter of the phrase. "Value My Content showcases the value individuals can receive from their content.
Click below to read more articles in the "Value My Content" series:
(V) Everything You Wanted To Know About The (V)alue Of Your Content

(A) How Sharing With (A)udiences Creates Value For Your Content

(L) How You Know You're Doing (L)ifestyle Content Marketing The Right Way

(U)tilizing Content For Beginners
(E)Business Vs. eCommerce And Amazon's Aggressive Expansion
(M) 10 Best Quotes Around The Web On (M)ultichannel Marketing

(Y)our Words Still Have Worth In A Digital World
(C)reate A Customer-Centric Culture For Retention And Success
(O) What Does (O)pen Content Mean For You?

(N) What Will A (N)omadic Future Look Like For You?

(T) The Pro's And Con's Of (T)ech's Effect On Our Humanity

(E)thics And AI: Do They Know Right From Wrong?
(N) Quirky Co(N)tent To Inspire You

(T) Are You Getting (T)ricked And Tracked?